Installing Iridium Go!, Iridium Mail, Xgate, Xweb, XGate Phone Apps on Android without Play Store
Having Trouble Installing the Iridium and/or Xgate apps on your Android Phone?

Unfortunately, neither Iridium nor Pivotel, seem particularly interested in maintaining the software apps they have for Iridium Go, Glow, Redport Optimizer, Xgate, and Repdort Glow users in a way that allows customers to actually use their products. So we've run into issues where users of modern Android phones are unable to install apps for Iridium Phone, Go!, Redport Glow, and similar devices due to a supposed version incompatibility. An example of the error here. There is a workaround however, which is described below.

Yes I am calling out both Iridium and Pivotel on this, because they should do better and because I have submitted support requests about this already. Incidentally, Pivotel actually develops the Iridium Mail app for Iridium, as it is basically a stripped down version of Xgate. Pivotel should update the software and update the Play Store versions, and Iridium should demand that they do so.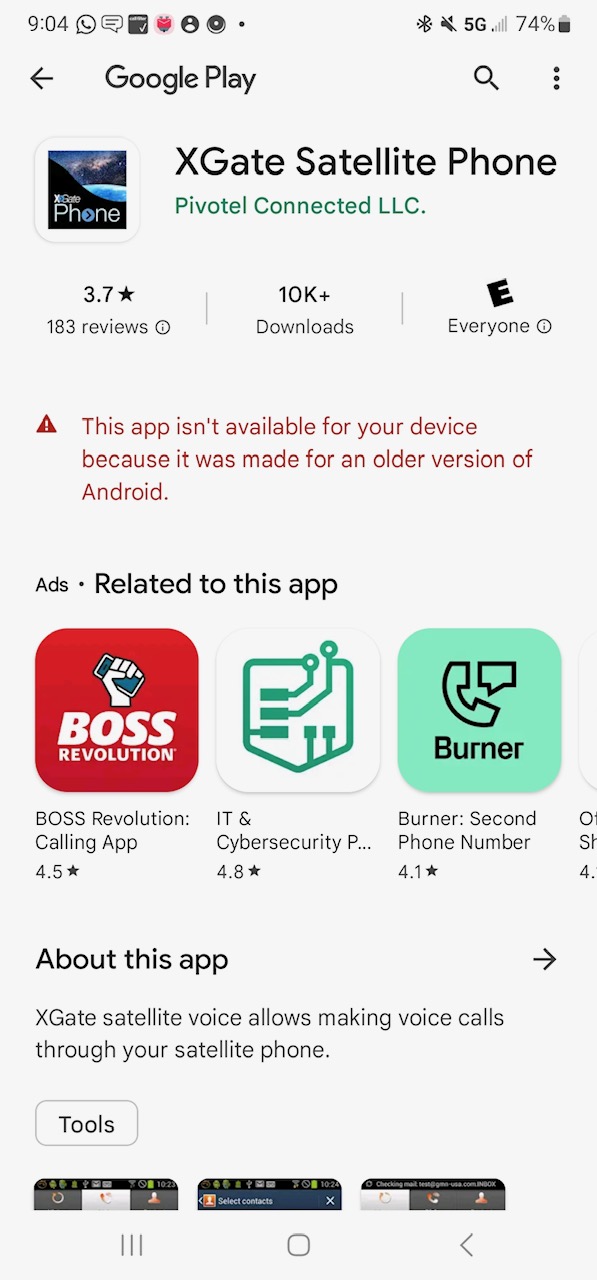 Workaround: Sideloading the "Incompatible" App

Unlike iOS, Android allows you to install apps from outside the official Play Store. Therefore, if you can't get an app from the Play Store, you can download and install it from a third-party site. This process is referred to as sideloading.

To do this, you'll first need to turn on an option in your device's settings and then download your app from a site.
Open the

Settings

app.

Select

Apps & notifications

>

Special app access

>

Install unknown apps

in Settings.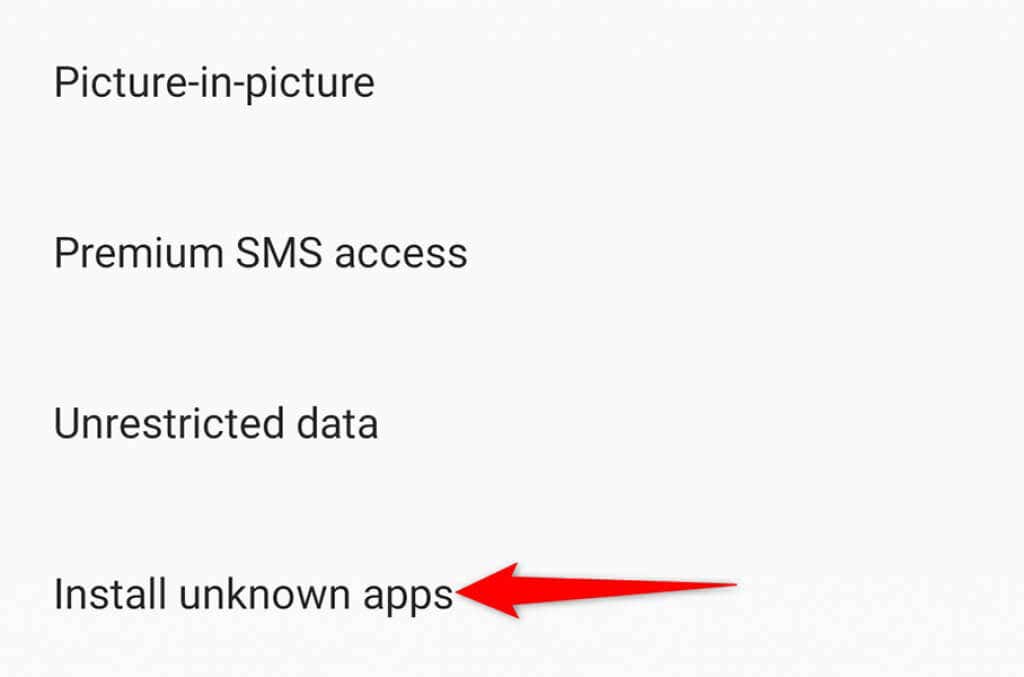 Select the browser you'll use to download the app, and enable the

Allow from this source

option.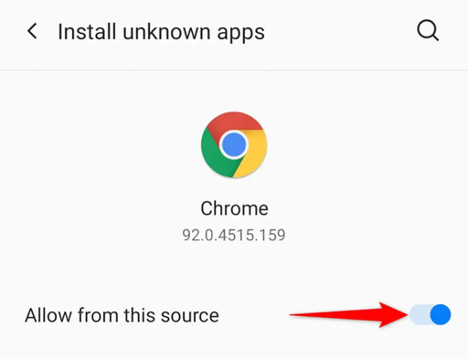 Launch your browser and click on the links to download the installer APK files.




​

(Note: These files are hosted by Sea-Tech Systems, and were captured/downloaded from the Google Play Store by Sea-Tech Systems, we are not referring you to any 3rd party service/server)

Download and save the app's APK file. Then, tap this file to install the app on your device without using the official Play Store.



Related Articles

Iridium GO!® Android App Update v1.6.16

A new update is now available for the Iridium GO!® App for Android 5+ devices Iridium Go! App version 1.6.16 Changes: Added support for Android 12 version Removed Twitter as Twitter no longer supports SMS from Satellite numbers It is strongly ...

Predictwind and Xgate Iridium Dial Number Override.

Overview Iridium has 3 dial numbers that can be used for connecting to the Internet for general weather and email downloads. By default, most Iridium devices, and associated software, will use 008816000025 as the dial number unless otherwise ...

Tech Note: Unable to send/receive SMS messages with Redport Glow

Redport Glow problems can be caused by a few things... Step 1: Double check that Xgate App is configured correctly and messages are being composed correctly. Reference Article: Placing Calls and Sending Texts in Xgate Phone with Redport Glow ...

How-To: Using your Iridium Go! Satellite Phone

After activation, and receiving your satellite phone number from your provider, you can use your Iridium Go! satellite hotspot to make and receive calls and text messages. First, Download the Iridium Go! and Iridium Mail and Web Apps to your ...

Placing Calls and Sending Texts in Xgate Phone with Redport Glow

Step 1: Connect device to the Glow or Router's WiFi network Step 2: Confirm the Xgate Phone App configuration for communication with the Glow More Options: ON Account Enabled: ON Default Account: ON Push Notification: OFF ...